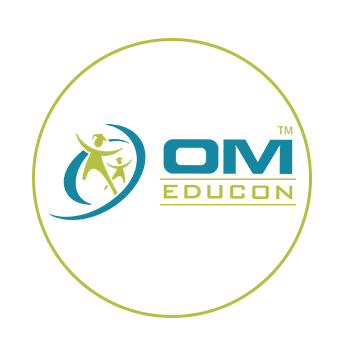 OM EDUCON PVT. LTD
---
"We are driven to transform your DREAMS into REALITY."
Om Educon Pvt. Ltd. is an Educational Organization dedicated to provide appropriate guidance for crafting a bright & successful career future under the excellent leadership of Qualified Educators.
Since 2005, Om Educon Pvt. Ltd. has been successfully providing goal-oriented & focused guidance to the aspiring students & encouraging them to fulfill their dreams.
Over the years, Om Educon Pvt. Ltd. has been successfully working with several Educational Institutions across the globe and have paved its presence globally.
Om Educon Pvt. Ltd, based in India, offers Total Educational Solutions in the various fields of Medical Studies – Domestically & Internationally to Students & Professionals who are planning for higher studies.
Our staff & colleagues are highly student friendly and provide a soothing & comforting experience to our clients & their parents to satisfy all their needs effectively.
Director
---
"MY DREAM IS TO FULFILL YOUR DREAMS. "
Dr. Umesh Gurjar ( M.D. Physician, D.G.O., DNHE, CAFÉ), is a pioneer, a visionary, a speaker, an author & a leader with a clear and strong aim of providing a single platform for all the aspirants who wish to carve a career in various Field in India & Abroad. He is a Leading Career Consultant in India for making your dreams come true of becoming a life saver; a Doctor by imparting important, correct & timely information with highly effective guidance for choosing the right path in obtaining a degree in your desired Medical Field. Upon witnessing strong determination in the deserving students for further studies as well as the utter lack of awareness and information, Dr. Umesh setup an organization OM EDUCON PVT. LTD., in mid 2005 with an initiative to facilitate students who wished to opt for higher education in India & abroad. Dr. Umesh was inspired to create a user-friendly, hassle-free and highly informative one-stop place for both students & parents who need guidance for making a career in the various Field globally.
Achievements:
Founder and Director of Om Educon Pvt. Ltd.
Chairman at Om Clinic
Founder and Faculty of Pre-Medical Training Camp
Author
Motivational Speaker
Educator
Trustee at Humanity Foundation
National Chairman of Academic Committee in ALL INDIA MEDICAL STUDENTS ASSOCIATION
Mission
---
To groom students by enhancing their capabilities, aptitude & Interests for making them compatible with the world, ensuring they stand head-to-head at the International Level both Professionally & Personally.
Vision
---
To create a user friendly, hassle free and highly informative one stop destination for students & parents who need guidance for making career in the various field globally.
Certificates & Awards
---
1. "Organization is ISO 9001: 2015 CERTIFIED and having 13+ YEARS OF EXCELLENCE EXPERIENCE."
2. "Om Educon has international connections with 122 institutes in 22 countries across the Globe."
3. Om Educon organizes various Free of cost Seminars in different Schools, Societies & Cities across India. Till now Om Educon has organized 567+ Seminars and 6.5 lakhs visitors visited in those seminars.
4. Om Educon has published more than 9 books & have distributed around 60,000 Free books to Students and Parents which help them in taking their career decision.
International Connection of Om Educon
---
FREE GUIDANCE SEMINAR IN SCHOOLS, CITIES & SOCIETIES
---
Pre Medical Training Camp
---
Om Educon only consultancy I have seen who not only providing admission and assisting in visa, but you are taking responsibility from starting till the kids get MCI clearance after completing 6 years, which is not easy task. Thanks for your wonderful support. We parents are really satisfied with your service.
Roshankumar Nair, Ahmedabad
I don't have any word for Om Educon. Excellent work, Given Information is really transparent…
Devangi Vyas, Rajkot
I said only one thing for Om Educon thank you for given best services and safety for my daughter….
Parekh Mahendrabhai, Surat
Om Educon is an amazing consultancy. I wish Om Educon keeps providing services to students to fulfill their dreams. I wish Om Educon fly high…
YashwantbhaiParmar,Vadodara